Say what you need to in 140 characters or less
So I told you in an earlier post that I would talk about services to help you keep your tweets short and sweet. This week, I'll cover tools that will help you: bre.ad and bit.ly. You may feel constrained by the 140 character limit, but there are a few clever ways to adhere to the limits by choosing your words carefully, shortening sentences, or using link shortening services. Here are a few options:



bit.ly (bit.ly)
One of the most popular link shorteners out there today is bit.ly. All you have to do is copy and paste your link (or type it) into the link shortening field, and press the shorten button to shrink your link down. You can create a free account to use additional features. You can save, search, and organize all your links from around the web (called bitmarks), see stats like number of clicks and saves, and bundle your bitmarks together. To save and share links that you find online, you can drag and drop the bitmark button into your Internet browser, email links to save@bitmark.me, email share@bitmark.me to share to Facebook or Twitter, or use the bit.ly iPhone app (more info on how to do all this can be found here).


bre.ad (http://bre.ad/)
If you want to market your upcoming album or show, here's a new tool to look into. Bre.ad is a link shortener and your personal billboard. Musicians can use bre.ad to promote their music on a digital billboard ("toast") that shows up for a few seconds after fans click a link. You can create a free account or a paid account (coming soon) for advanced analytics and more customization to profiles and billboards.

After signing up to use bre.ad:
1) Create a billboard (called a toast) - write a message and upload an image
2) Shorten a link: bre.ad/[insert your link here]
3) Share your link on Facebook, Twitter - fans will see your toast when they click on your link.
Here's an intro video to bre.ad:
Some major musicians that have used bre.ad include Lady Gaga, Britney Spears, 50 Cent, and Jason Derulo.


Try out these sites and let us know what you think in the comments below or by tweeting us @TunezyMusic.


(Oh, and if you have not noticed yet, Twitter has updated their bird logo)
                              Old logo: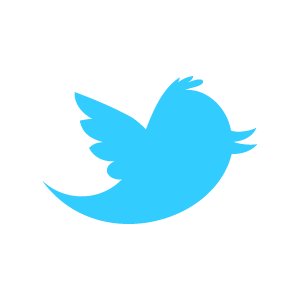 New logo: